Meet Isabel Pérez–Blanco Muñoz
In the second of our series of interviews with the My Lawyer in Spain team, we meet Isabel Pérez–Blanco Muñoz, Spain born, founding Partner and qualified Abogado with a specialisation in European Law:-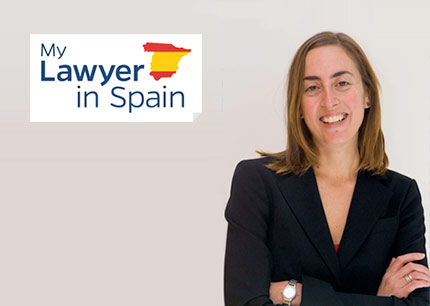 Isabel, you are originally from Madrid.  Tell us a little about life in the capital.
In my view life in the capital is great when you are a student at university or if you are spending the weekend visiting friends and family, but as in any big city day to day life is harder because of the distances from one point to another and the fact that public transport and roads are always too busy does not make it easier.
You qualified as a lawyer in 1999  – what do you specialise in at My Lawyer in Spain?
I deal with property & planning law,  probate, taxation & private international law matters.
Now Marbella is home for you and your family.  What are the main differences about life in Marbella and the capital?
No doubt the main difference is that we do not have the sea in Madrid and I do not think I could be happy not seeing it every day!
What makes Marbella special for you?
The fact that it is a city in the coast which has absolutely all the services you can possibly require, near the airport and Malaga train station so communication is great.
Have you noticed a change in the nationalities of Clients moving to Marbella in recent years?  How can you help support their move?
I think there are many different nationalities, a lot of British and other European citizens as well as people from other countries, we can help them to move assisting with residency application as well as purchasing their properties, dealing with their taxes and other legal questions they may need to resolve, that is to say making life easier to them.
What, in your opinion, is the biggest challenge for new people arriving in Spain?
I think they should try to learn about Spanish culture and our language!
Why do you think Marbella is a good place to live, work and visit for families?
People is friendly, weather is fantastic, gastronomy even better and the city offers all kind of services/infrastructure (schools, hospitals etc) plus investment opportunities. What else can we ask for?!
3 top tips for people moving to Spain
Visit before you move so you can check the area beforehand to make sure you like it;
Learn Spanish as that will be helpful and
Make sure you have contact details for an independent lawyer at hand.
Isabel Pérez–Blanco Muñoz is qualified as Abogado with a specialisation in European Law (1998) and completed a Masters in Corporate Law at the Instituto de Empresa (IE) in Madrid (1999).  She now lives in Marbella with her family
Contact Isabel Pérez–Blanco Muñoz at our Marbella Office
Email: iperez@mylawyerinspain.com
Web: www.mylawyerinspain.com
Tel: +34 951 203 094 Calling from the UK 0845 508 2395
Fax: +34 951 203 095