MLS recruit brings expertise in Spanish and International banking
This week My Lawyer in Spain made an important new addition to their legal team when they were joined by Nadja Wupperman, an experienced paralegal who brings with her a wealth of valuable knowledge of the Spanish banking system to our existing team of 7 lawyers in Marbella and 11 lawyers across Spain.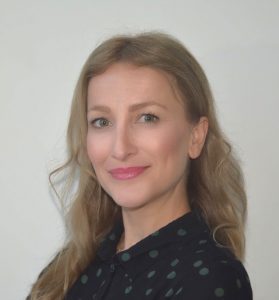 Born in Germany, Nadja moved to Malaga at the age of four and grew up in an international and multilingual environment. As a result she speaks English, Spanish & German fluently. Nadja obtained her degree in Law at the University of Malaga and the UNED. In addition to her busy full time career, Nadja is studying to obtain a masters degree in law & legal practice at the International University of Valencia.
Before dedicating her career full time to the Law, Nadja had a successful career in banking becoming the manager of an international branch of Banco Santander specialising in banking for expats financing and investment. Nadja moved with Banco Santander to Chile where she gained valuable experience as a private banker managing investment portfolios and creating tailored wealth management advisory.
Founding Partner, Alex Radford, Solicitor & Abogado, at My Lawyer in Spain stated he was delighted that Nadja is joining the team.
"Nadja brings with her valuable banking and client care experience and is joining the firm in an exciting and busy period where she will work with clients buying, selling and inheriting property as well as doing business in Spain in any of the languages that she speaks fluently."