New Team Member at My Lawyer in Spain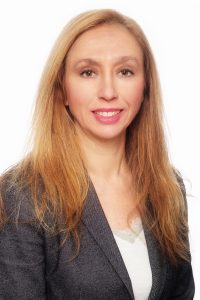 My Lawyer in Spain are pleased to announce that an important new Abogada addition; Mónica Hernández Cano, is joining their legal team. With the winds of change from Brexit starting to blow, Mónica brings important specialisms related to importing and exporting and obtaining Spanish residencias, driving licences and social security cards.
Mónica is a graduate in Law from the University of Malaga and has been a member of the Malaga Law Society since 1996. Throughout her career she has studied a range of additional law subjects including the advanced course in community law from the University of Málaga. She also holds a diploma from an "International Management Program for SMEs" through the Andalusian Agency for Foreign Promotion EXTENDA.
In her professional career including 23 years at a major Malaga law firm, she has accumulated vast experience enabling her to now advise and represent clients from the EU and non-member countries. Fluent in Spanish and English her experience and extensive study have allowed her to specialise on individuals and companies moving to Spain, the rights of residence as well as foreign trade in the import and export of products and services.
Alex Radford, English Solicitor and Spanish Abogado, and one of the founding Partners at My Lawyer in Spain in welcoming Mónica to the team said;
"We are delighted to welcome Monica to My Lawyer in Spain where she will continue her excellent work in assisting clients in importing and exporting products around the world and will specifically be on hand to advise clients importing into the UK and exporting from Spain. As many clients look to make Spain their home, Monica will be assisting clients to obtain their residency and social security cards as well as new Spanish driving licences."
My Lawyer in Spain is a team of experienced British Solicitors and Spanish Abogados with offices across 11 different locations in Spain. They deliver a one-of-a-kind, tailored made service for whatever legal service you require.
Offices: Marbella |Torrox Costa | Almeria | Murcia | La Zenia | Valencia | Mallorca | Madrid