Marbella
Costa Blanca
Others
Alex Radford (Founding Partner)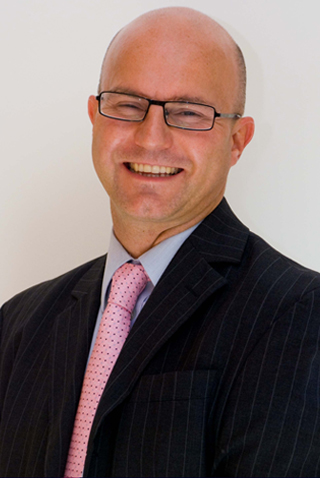 Alex Radford is a dual qualified English Solicitor & Spanish Abogado.
Alex grew up between Spain and the UK and started his legal career in 1999 at a regional law firm in the South West of England where he specialised in Real Estate, Personal Injury, Commercial Law and Timeshare.
In 2003, Alex returned to Spain and became a Partner in the Property & Commercial department of a local firm and then joined Irwin Mitchell abogados, part of Irwin Mitchell LLP in September 2008 as Head of Real Estate & Private Client. Following the merger between Irwin Mitchell abogados & Cremades & Cavlo Sotelo abogados in October 2013 Alex decided to incorporate this firm with fellow Irwin Mitchell abogado colleagues.
Alex is a regular speaker at the A Place in Sun Live Exhibition where he advises clients on how to buy property safely and securely in Spain.
Areas of law practised: Property, International Estate Planning & Inheritances, Company/Commercial and Personal Injury.
He is a recognised expert in Europe for the timeshare, fractional and shared ownership industry where he advises international developers, hoteliers, banks, trustees & owner run resorts.
Alex also specialises in foreign personal injury matters and has acted for clients involved in RTAs, swimming pool accidents, legionnaires disease, slipping and tripping claims.
Professional memberships: Law Society of England & Wales & College of lawyers Malaga
Languages: English & Spanish
Contact Alex Radford
Email: aradford@mylawyerinspain.com
---
Carmen Blanco Vallejo
Licensed in Law from the University of Malaga where she won the prize for the best student of her graduation year in 1997.
Carmen is a specialist employment lawyer who worked for PricewaterhouseCoopers from 1998-2013. During her time at PWC she spent time in the offices of Seville, Madrid and Malaga and advised national and international clients on a whole range of employment matters.
Carmen has developed her professional career advising companies in the area of employment, labour relations and Social Security (employments policies, contracts, wage systems, due diligence, redundancies). Since leaving PWC Carmen has worked as a consultant for various clients.
Carmen also has experience as an insolvency administrator and has specific training in Labour-Insolvency proceedings and bankruptcy mediation.
She has collaborated with radio programs and newsletters where she has contributed to the labour enquiries section (e.g. Sur in English), and mantains a solid relationship with the University of Málaga and International University of Andalucia where she lectures on labour and Social Security matters to students and assists post graduate and professional students.
Professional Memberships: College of Lawyers, Malaga
Languages: English & Spanish
Contact Carmen Blanco Vallejo
Email: cblanco@mylawyerinspain.com
---
Patricia Ruiz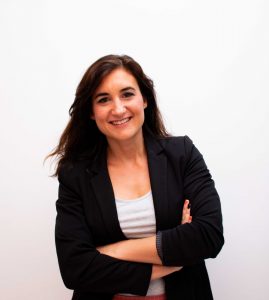 Patricia Ruiz qualified as a Spanish lawyer in 2009 and then continued her studies by completing a Masters in Mediation and Alternative Dispute Resolution at the University of Málaga.
Patricia has worked for a legal and administrative agency, where she specialised in bank processing and coordinating work with Notaries and Land Registry services around Spain.
After this and before joining My Lawyer in Spain Patricia worked for a recognised estate agency on the Costa del Sol where she gained valuable experience in assisting clients buy and sell properties.
Professional memberships: College of Lawyers Malaga
Languages: English & Spanish
---
Jesus Perez Morilla

Jesus qualified as an Abogado with a specialisation in Personal Injury Law and completed a Masters in Legal Practice in 2004 and an Experts Course in Corporate Law (UNIA) in Malaga in 2016.
Jesus started his legal career working in a local Spanish law firm and in 2010 he joined the Spanish branch of the well known English Law Firm, Irwin Mitchell Abogados as a senior lawyer in the Personal Injury Team. Following the merger between Irwin Mitchell Abogados and Cremades Calvo Sotelo, he headed up the Litigation Department until he left the firm in September 2017.
Jesus is a specialist in injury related claims including Medical Malpractice, Road traffic accidents, Serious Injury, Product Liability, Accident at work, Asbestos and Mesothelioma. Jesus has acted for private clients and law firms in litigation court across all of Spain and its islands.
He is a member of the Malaga Bar Association and writes legal newletters and bulletins where he has published technical and detailed articles about personal injury claims in Spain. Jesus has been a guest speaker at legal seminars and international conferences in Spain and the UK and was involved as a teacher in Procedure Law Department at Malaga University (2011-2012).
Professional memberships: College of Lawyers Malaga
Languages: English, Spanish
Contact Jesus Perez Morilla
Email: jperez@mylawyerinspain.com
---
Mónica Hernández Cano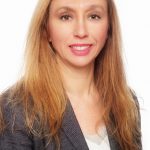 Mónica is a graduate in Law from the University of Malaga and has been a member of the Malaga Law Society since 1996. Throughout her career she has studied a range of additional law subjects including the advanced course in community law from the University of Málaga. She also holds a diploma from an "International Management Program for SMEs" through the Andalusian Agency for Foreign Promotion EXTENDA.
In her professional career including 23 years at a major Malaga law firm, she has accumulated vast experience enabling her to now advise and represent clients from the EU and non-member countries. Fluent in Spanish and English her experience and extensive study have allowed her to specialise on individuals and companies moving to Spain, the rights of residence as well as foreign trade in the import and export of products and services.
Languages: English, Spanish
Contact Monica Hernández Cano
Email: monica@mylawyerinspain.com
---
Patricia Rivas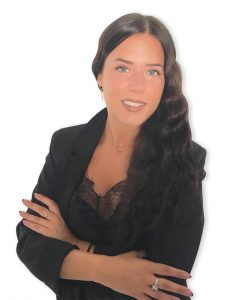 Patricia Rivas qualified as a Spanish Lawyer with a Bachelor of Laws with Special Mention in Business Law LLB from the University of Granada in 2016. This was followed by a Master of Laws LLM from the University of Granada in 2018 with a thesis on Criminal Law on Spain: "Stalking and Sexting crimes´´.
Patricia holds a professional membership of the College of Lawyers in Malaga. She is originally from Malaga.
Patricia has recently returned to Spain after working in the City of London for a major consultant in renewable energy. Prior to this Patrica gained valuable intern experience in a Granada law firm, the Civil Service and Amnesty International. She is based in our Marbella office in our busy property department as well as doing specialist work in wills and probate.
Professional memberships: College of Lawyers in Malaga
Languages: Spanish, English, Italian
Contact Patricia Rivas
Email: p.rivas@mylawyerinspain.com
---
Francisco José Conde Navarro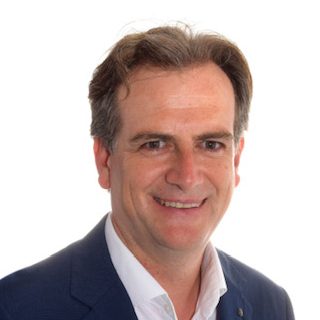 Francisco is from Seville where he studied business administration and finance and he is also an Administrator of Fincas (Property) acting for numerous communities of owners in the Malaga and Seville provinces.
He has spent more than 20 years advising companies and individuals in relation to their dealings with public authorities across Spain. Since 2014 he has been acting for clients across all of Spain in obtaining NIES and residencies. Fran is highly experienced in dealing with the Spanish tax office and dealing with local, regional and public administrations. Fran shares his time between Seville & Malaga.
Languages: Spanish, English
---
Lauren Fellows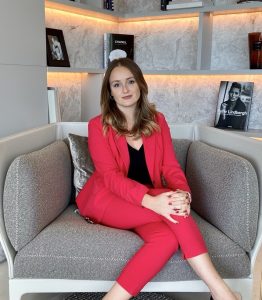 Born in the UK and raised in Spain, Lauren graduated in both Civil and Common Law in 2018 from Málaga University. After graduation she took a gap year to travel around Southeast Asia and Australia, where she became a professional SCUBA diver. She has recently finished her Master in Laws and specializes in conveyancing and immigration matters.
Lauren is fully bilingual in both English and Spanish, and in her spare time enjoys going to the gym and weekend breaks exploring beautiful Andalusian towns and cities.
Languages: Spanish, English
Contact Lauren Fellows
Email: lauren@mylawyerinspain.com
---
Debbie Weller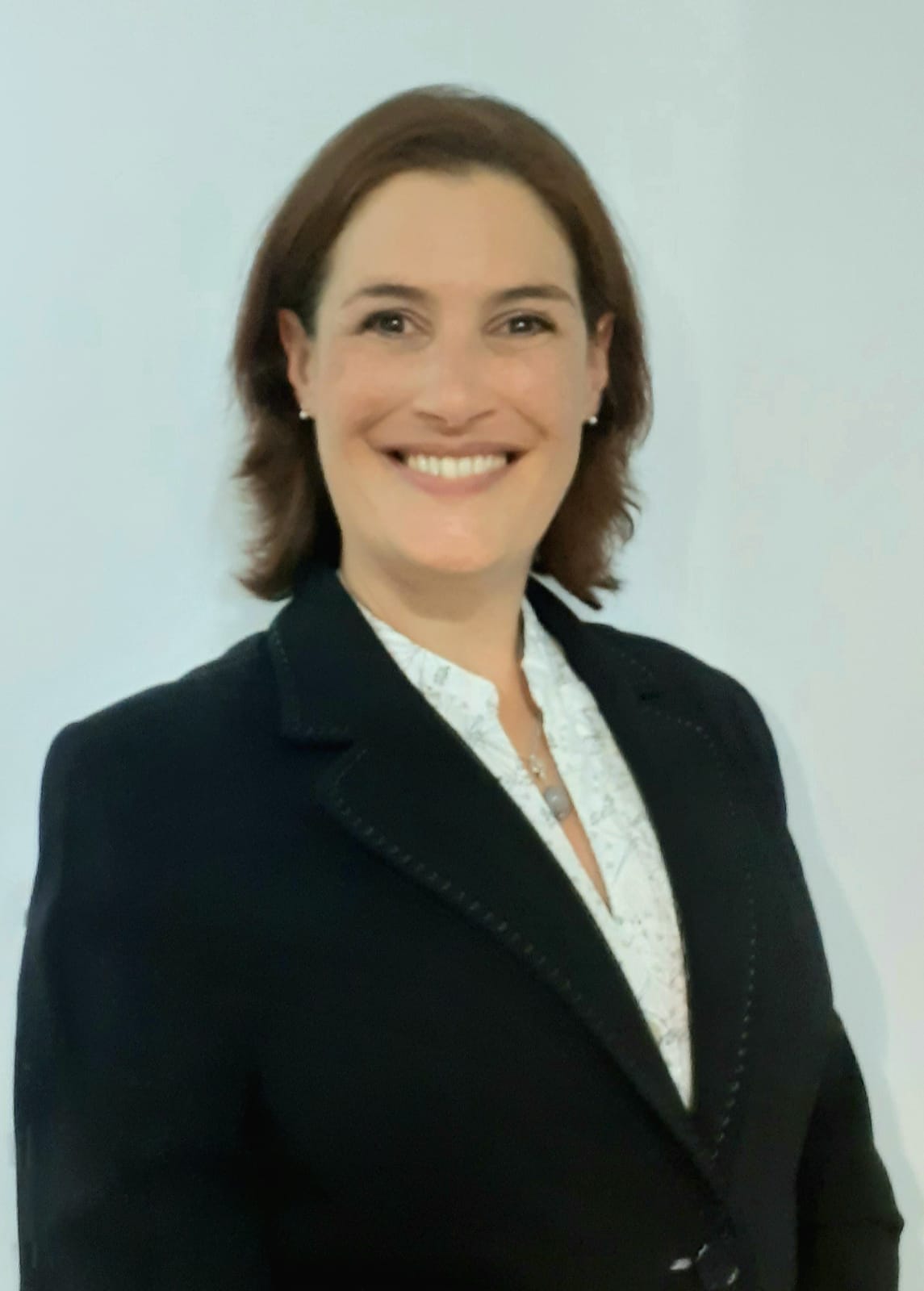 Debbie Weller has joined our growing professional team as a Paralegal. Debbie provides the solicitors in our Law Practice Group with solid and reliable bilingual assistance and serves as an experienced and knowledgeable listening ear to our clients. Debbie has specialist knowledge of Spanish real estate law and additional valuable experience in advising expats in Spain on probate,immigration and healthcare matters.
Debbie graduated from the IDM (Institute of Data and Marketing) in 2003 with a Diploma from their CRM (Customer Relationship Management) Program. Debbie has also gained valuable experience working in the real estate industry giving exposure to many areas of law and matters relating to expats in Spain.
Clients looking to purchase or sell properties in Spain are often faced with a variety of emotional situations. Debbie presents a calm, helpful and supportive demeanor to solve their problems and explain procedures so that everyone can understand what is being done. While our clients experience open and frequent communication with their Solicitor, Debbie is an additional liaison between the clients and our firm. She is also relied upon by the solicitors for drafting necessary documents in both Spanish and English, meeting directly with the clients, scheduling appointments at Notaries, as well as keeping the client files organised.
Languages: English, Spanish
Contact Debbie Weller
Email: debbie@mylawyerinspain.com
---
Angel Ruiz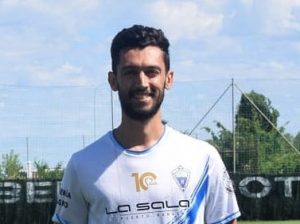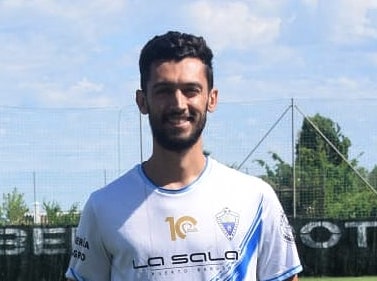 Ángel Ruiz runs our busy administration department as chief financial controller.
Angel is an honours graduate of 2016 in business management from the University of Málaga with in-depth experience of working in accountancy firms.
Ángel is not just good with numbers in the office but is also a semi professional football player where he won the golden boot last season in his local league for Atlético de Marbella. Bristol City fans maybe remember Ángel from his time at the club during the 2012 season.
Languages: Spanish, English, French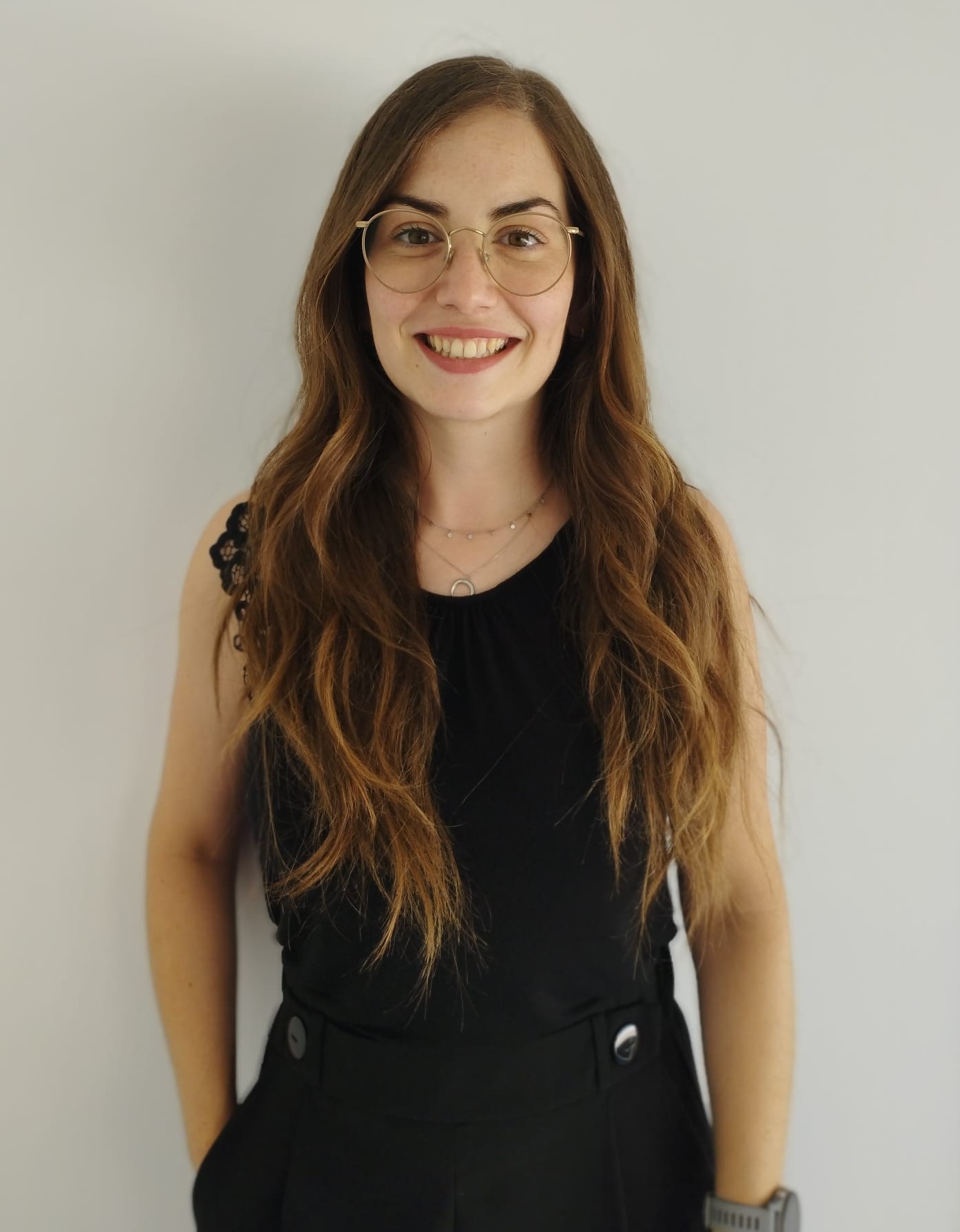 Laura qualified as a Spanish lawyer in 2014 at the University of Alicante, having carried out part of her studies in Ireland.
Laura has worked in other law firms providing legal assistance and advice to non Spanish resident clients in the areas of wills & probate, purchases, sales, and other property-related matters. These experiences have given her the required skills, experience and knowledge to assist customers in buying, selling and inheriting property across Spain and the Islands.
Originally from Alcoy and registered with the College of Lawyer in Alcoy, Laura resides in Torrevieja and works at the office of Ciudad Quesada, Rojales (Alicante).
Professional membership: College of Lawyers in Alcoy
Languages: Spanish, English
Contact Laura Albors Jover
Email: laura@mylawyerinspain.com
---
Pedro graduated in 2016 in Law from the University of Alicante, and he is currently a practising lawyer at the Alicante Bar Association. After graduation he studied tax matters and gained a Masters in Tax Advice of the Fundesem Business School in Alicante.
Pedro has developed his career providing legal advice to companies and individuals in the areas of tax, civil and real estate matters. Thanks to his experience in different legal offices throughout the province of Alicante, he has acquired the knowledge and skills for advising foreign clients, both resident and non-resident, on Income Tax, Non-Resident Tax, purchase and sale of real estate, inheritance, gifts and other civil matters.
He currently resides in Alicante and works from our office in Ciudad Quesada, Rojales (Alicante)
Languages: Spanish, English
Contact Pedro San Nicolás González
Email: pedro@mylawyerinspain.com
---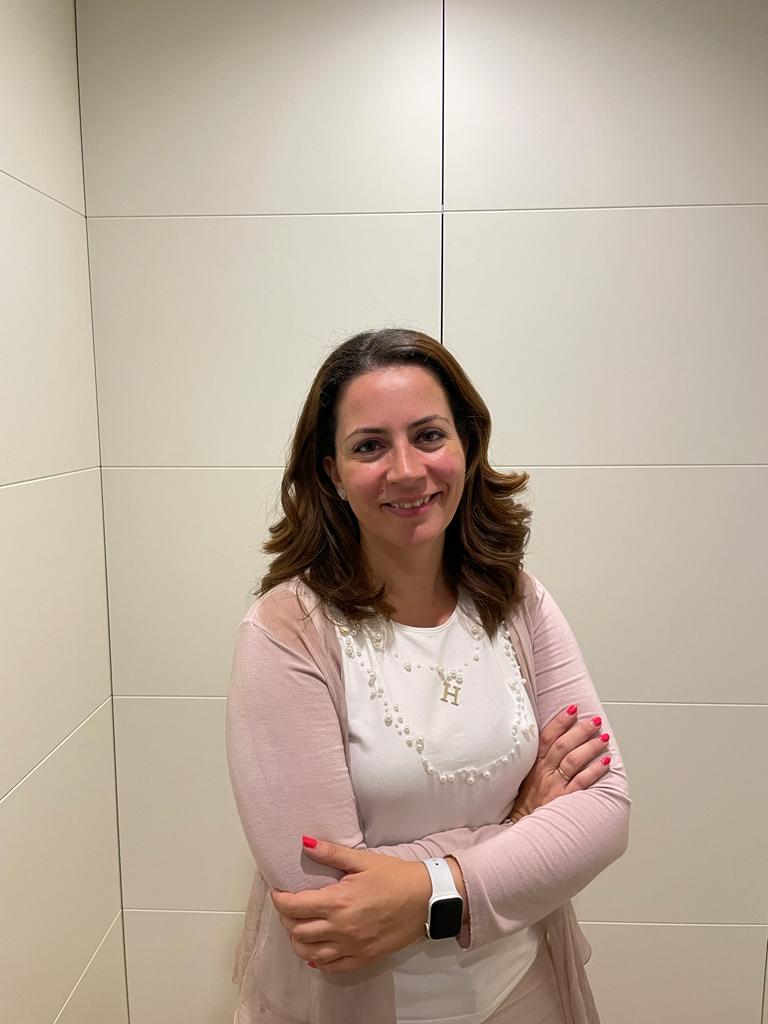 Marien has developed her legal career working in some local Spanish law firms providing legal assistance. She is an experienced litigator specialist in logo and business registration as well as having broad experience in buying, selling and inheriting property.
In 2010 with colleagues, she founded her own practice, with several offices in Orihuela and Almoradí.
Marien has made several radio broadcasts on different radio stations talking about current issues related to law.
Marien resides in Orihuela and works at the office of Ciudad Quesada, Rojales (Alicante).
Professional membership: Orihuela Bar Association since 2010
Languages: Spanish, English
Contact Mª Encarna Giménez Bernabé
Email: costablanca@mylawyerinspain.com
---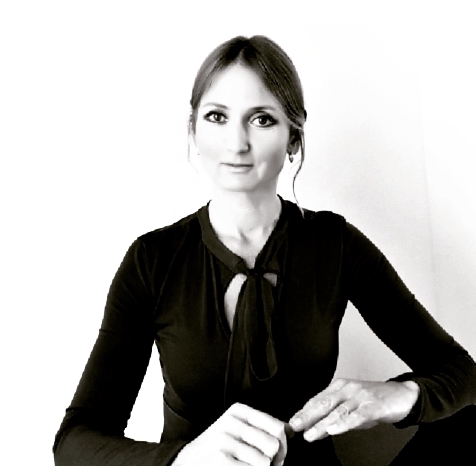 Larissa is a jurist specialised in International Law with extensive academic training and a wide range of knowledge in various fields.
After getting her University degree in International Public Law, she started practicing law in the Russian Parliament, the Federal Assembly, and in the Ministry for Atomic Energy of the Russian Federation.
She then moved to Spain and has accumulated experience in the legal profession, with special attention to international affairs.
She continued her career in an international law firm, where she concentrated on providing legal assistance in the field of Real Estate Law, Immigration, Banking Law and Family Law (Inheritance).
Larissa will continue specialising in the mentioned above law areas in the Javea office.
Languages: English, Spanish, German and Russian
Contact Larissa
Email: costablanca@mylawyerinspain.com
---
Michael Flin moved to Spain in 2004 with his parents and grew up in Almoradí, Alicante. Michael completed his schooling in a Spanish school and is fluent in both English and Spanish with a basic level of French.
Michael has worked for estate agencies since 2016 and has in depth knowledge and experience of running busy aftersales departments for international clients buying, selling and inheriting property. Michael joins My Lawyer in Spain as a Client Manager and also happens to be a qualified personal trainer.
Languages: English, Spanish
---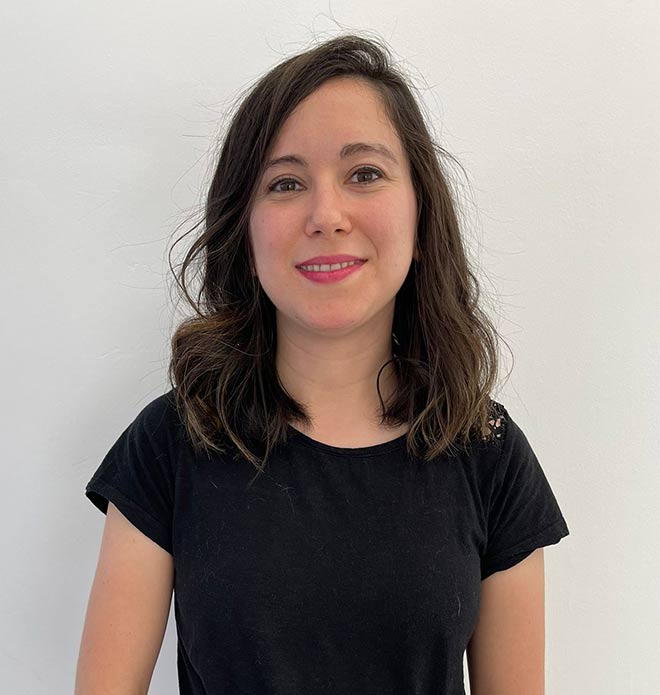 Estefania graduated in Social Work from the University of Alicante in 2012. After graduating, her studies continued and she obtained a bachelor's degree in Social and Cultural Anthropology from the Miguel Hernández University of Elche, in 2014. This was followed by a Master's degree in Practical Social Anthropology in 2015.
After finishing her studies in Spain, Estefanía decided to travel to the UK where she developed a high level in English language and gained work experience in various sectors.
Returning to Spain in 2019 Estefania began to work in the Insurance sector.
Now at our Costa Blanca office, Estefania assists with accounting and initial contact with clients; she is always the first smiley face as you enter our office.
In her spare time, Estefania enjoys visiting the beach and the lovely Spanish lifestyle.
Languages: English, Spanish
Contact Estefanía Culiáñez
Email: estefania@mylawyerinspain.com
---
Chari Rodriguez has around 30 years of experience selling properties in Costa Blanca. Having worked for well-known companies in the Costa Blanca area, Chari has helped clients to find their dream homes and advise them throughout their purchase.
Chari currently works from our Costa Blanca office, advising clients during their initial stages of contact, organising Powers of Attorney, accompanying clients to the Notary and assisting with the signing of Spanish Wills.
Her professional attitude transmits confidence.
Chari also has a soft spot for interior and exterior design; for those looking for a bit of guidance on how to decorate their dream home in the sun.
Languages: English, Spanish
Contact Chari Rodriguez
Email: chari@mylawyerinspain.com
Martin James Hayes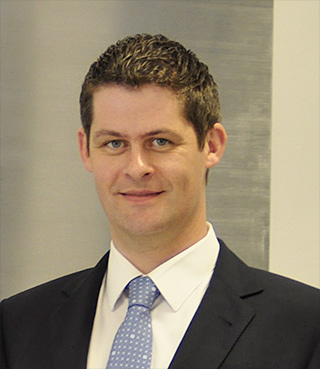 Our associated firm for the Levante area, SWAN Partners, is a law firm that provides tailor-made tax & legal services to companies and to individual clients from overseas.
SWAN Partners acts through Mr. Martin James Hayes, who joined the firm as partner in 2014. He heads the Individuals Area and is in charge of the International Relations of the firm. In this role, Martin is supported by a team of bilingual lawyers and paralegal assistants
Martin is dual qualified as a solicitor and as an abogado. He is an active member of the Valencia Bar and is also a member of the Law Society of Ireland. Martin holds a LL.B. (Hons) and LL.M
Martin was the JISC Legal Information Officer, providing legal advisory services on the use and application of IT in education to Universities and colleges throughout the United Kingdom. Following this, Martin joined Landwell Solicitors in Dublin (PricewaterhouseCoopers –"PwC"-).
Martin moved to his wife's native city of Valencia in 2004. Prior to joining Swan Partners, Martin was a partner in an established Valencia law firm since 2005. Since moving to Spain, Martin has developed his skills in dealing with the complexities of cross-border transactions and meeting the particular needs of overseas clients.
Languages: bilingual English and Spanish
---
Mari Cunningham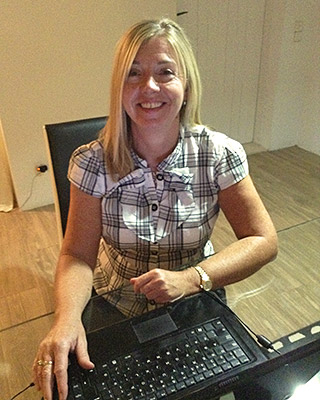 To help meet the demands of clients on the island of Mallorca, My Lawyer in Spain has partnered with an associate firm, Cunningham and Associates.
The law firm based in Palma Nova has a further office in Alaro and is dedicated to offering tailored legal and accounting services in Mallorca.
Headed up by Mari Cunningham, a Scottish solicitor and long term Mallorca resident, the team at Cunningham offer a full legal and financial service in English from buying and selling a home, to the various tailored support services required for the specific needs of clients.
As well as being a native English speaker, Mari is fluent in written and spoken Spanish and is able to represent clients on a number of legal, financial and business matters. She is a fully qualified business assessor, registered with the Law Society of the Balearic Islands and the Law Society of Scotland.
If you are based in Mallorca and are looking for a new gestoria or thinking of changing your current one, and need a solicitor you can communicate with in an easy manner be sure to get in with Mari.
Languages: bilingual English and Spanish
Professional memberships: Law Society of Scotland & College of Lawyers Mallorca
---
Eoin McGirr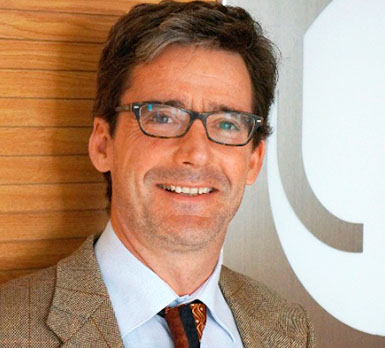 Dual qualified English Barrister and Spanish Abogado
Eoin graduated in Law from the University of Nottingham in 1992 and was called to the Bar of England and Wales in 1997. After practising as a barrister in London, Eoin moved to Bilbao where he currently practices as a Spanish lawyer with 20 years' experience working in international law.
At his Law Office in Bilbao he collaborates with an extensive network of local lawyers and other professionals throughout the Basque Country, Cantabria and other parts of the north of Spain, to provide comprehensive services to foreign clients, whether individuals, companies or organisations/institutions.
He is the Director of the Degree Programme "Skills for International Lawyers" at the Law School of the University of Deusto, Bilbao.
Professional memberships: Member of the Bar of England and Wales.
Member of the Honourable Society of Gray's Inn.
Member of the Cantabria College of Lawyers.
Languages: Bilingual English and Spanish