Do you own a large plot of land that you wish to segregate? Are you planning to segregate Spanish land and sell individual plots of land? Have you agreed to sell some land to your neighbour and require assistance with the segregation? Or are you planning to buy plots of land and you wish to group all of them together?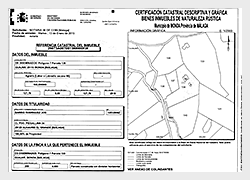 Dealing with land issues can be extremely complex in Spain and our team of Spanish property lawyers are on hand to provide the right level of advice and support to you in a language you understand. We act for clients all over Spain in partnership with national firms of architects, valuers and surveyors so we can provide you with expert legal advice, locally.
We can provide you with the following services:
Measuring land
Identifying boundaries
Update the Land Registry & the Catastro Registry
Apply for planning permission to segregate Spanish land
Assist with grouping plots of Spanish land together
Land valuations and surveys
Contact a member of our Spanish property team to discuss issues around land segregations or buying and selling land.
You may also be interested in...