Spanish Property Surveys & Valuations
Do you require a survey or valuation of Spanish property? Do you require a property survey before you buy a Spanish property? Do you require a valuation of a Spanish property before you sell?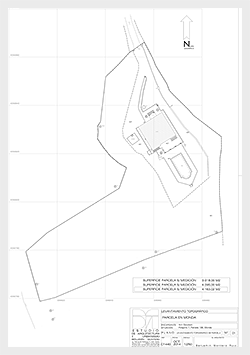 Property surveys are not carried out as the 'norm' in Spain, but many of our clients expect a surveyor's report when buying a property. We would strongly advise clients to have a property survey when buying in Spain.
Our experienced team of property lawyers located across Spain, the Balearic Islands and Canary Islands have excellent local and national contacts with surveyors, valuers and insurance brokers. We can arrange these services for you whilst the legal work is ongoing, ensuring you are aware of all the issues related to a potential property.
If you are selling a property and you are looking for an unbiased, fair valuation, we have the people to help.
Our strategic partners can provide the following services for assessing a property in Spain:
Valuations of Spanish property
Surveys of Spanish property
Title insurance for planning permission issues
Structural surveys of Spanish property
Measuring Spanish land
Call us to discuss how we can assist you with issues related to property surveys or valuations in Spain.
My Lawyer in Spain work with Survey Spain, RICS Registered Valuers.  Read more about their full range of services here