The decision by the United Kingdom to leave the European Union will have wide ranging effects on people visiting, living, retiring to and working in Spain. The next few years will certainly be interesting from a legal perspective and we will keep our clients and partners updated as the Brexit negotiations progress.
We were proud to participate in various television and radio programmes before the referendum and lead the way by speaking and organising Brexit seminars in Estepona, Marbella and Torre del Mar following the result where we welcomed private clients and British businesses to answer and share some of the concerns as a result of the referendum decision.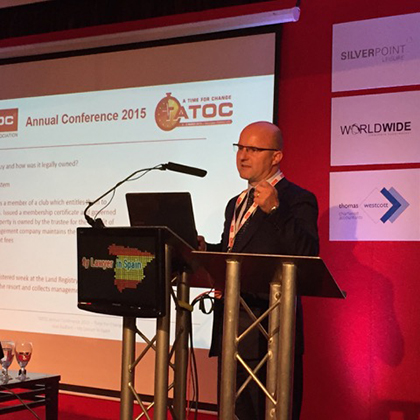 Our seminar at the Marbella Golf Club on 28 July in collaboration with the British Chamber of Commerce in Spain attracted more than 60 guests and we heard views about the impact of Brexit from local notary Alvaro Toro, Rosslyn Crotty, Vice British Consul in Malaga, Derek Langley from the British Chamber, Marc Elliot from Fluent Finance Abroad, Op de Beeck Worth Insurance Broker and Currency Specialists, Currencies Direct, Smart Currency & Rational FX.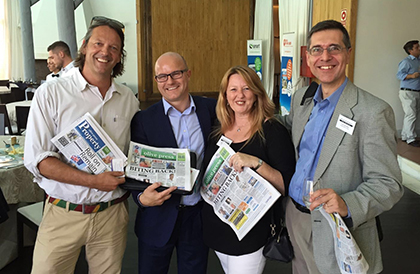 There was a mood of optimism amongst the speakers that life for British expats in Spain will not change much as this country continues to be the number one destination for Brits to visit. Especially as last year saw a record number of 15.6 million British visitors to Spain, more than any other nationality. As Brexit progresses we will provide relevant information bullet points of interest starting in this edition.
1.2 million Brits live in Europe. 3 million Europeans live in the UK. UK Government has stated that the rights enjoyed by Brits abroad will be the same as the Europeans living in the UK
If you live in Spain for more than 183 days then you should become a Spanish tax resident and pay tax on worldwide income and assets. Important to do this before Brexit
Nothing has changed since the result. All changes will occur post Brexit! Everyone continues to enjoy the rights they had before the referendum result.
As a result of EU Regulation 650, British owners of Spanish assets can choose English Law to apply in their Spanish will. Review your Spanish will!
Should the UK have a second referendum on the terms of any exit?
It is likely that post Brexit, taxation on Brits who have assets in Spain will increase particularly inheritance tax, non residents income tax and capital gains tax. Americans pay approx. 5% more tax now and we would expect similar levels for Brits
Mitigate exchange rate fluctuations by using a special currency company
Buying a Spanish property? Consider a Spanish mortgage?
Doing business in Spain? As Brexit occurs, familiarity with EU directives affecting British businesses will gradually diminish as the UK introduces its own laws