Interview with Alex Radford
In the first of our series of interviews with the My Lawyer in Spain team, we talk to Partner, Alex Radford. Alex is a dual qualified English Solicitor and Spanish Abogado.
---
When did you move to Spain and why?
My parents moved to Spain in 1981 when I was eight years old. They were looking for a better life in the sun!
Where are you based now?
I am based between Torrox Costa and Marbella.
What makes your town special for you?
Each side of the coast is different and special. I like Torrox Costa because it has a lovely promenade and great places to go for a walk, run, or cycle on the bike. I like Marbella because it is charming and a great business centre.
What are the things that you like the most about your new life in Spain?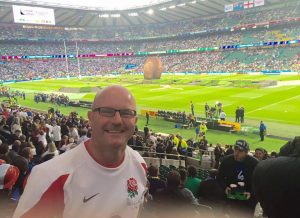 I lived in Spain from 1981 to 1992 until I moved to Norwich to go to University to study law. I then spent a year at Salamanca university studying Spanish law and returned to practise law in 2003. On and off I have lived in Spain for 26 years. I enjoy the good weather, long evenings and I love Spanish food.  Oh and did I mention Malaga football team?
What support do you offer within My Lawyer in Spain?
Anybody who requires legal advice can call us and ask us for advice and the first meeting is free.  I specialise in property, commercial, timeshare, wills and probate.  As a firm, we support people moving to Spain, buying, selling and inheriting property, getting divorced or setting up in business in Spain. We are friendly and approachable and are here to help clients.
What, in your opinion, is the biggest challenge for new people moving to Spain?
Leaving their home country behind with their established network of friends and family and then adapting to their new life with a different language and culture. The language can be a challenge for some people along with the bureaucracy.
Can you remember what made most impact on you when you arrived?
Yes, walking down the street in May with a suit on from the UK. I thought it was wonderful to be outside with constant blue skies and sunshine!
What would you take back from Spain to England?
The sun and chiringuitos!
3 top tips for new people thinking about relocating to Spain.
Do your homework on the place where you would like to live
If you are coming to work, think hard on whether your income projections are sustainable and realistic.
Use an independent lawyer! (Of course I have to say that!)
Contact Alex Radford at our Marbella office
Email: aradford@mylawyerinspain.com
Web: www.mylawyerinspain.com
Tel: +34 951 203 094 Calling from the UK 0845 508 2395
Fax: +34 951 203 095
Offices: Marbella |Torrox Costa | Almeria | Murcia | La Zenia | Valencia | Mallorca | Madrid