(Former) English Barrister and Spanish Abogado joins My Lawyer in Spain in Bilbao
This week My Lawyer in Spain are proud to announce the addition of a new member of their team in dual qualified English Barrister and Spanish Abogado, Eoin McGirr.
Eoin graduated in Law from the University of Nottingham in 1992 and was called to the Bar of England and Wales in 1997. After practising as a barrister in London, Eoin moved to Bilbao where he currently practices as a Spanish Lawyer.
In his 20 years working in international law, Eoin's range of specialisms include family, immigration, criminal, administrative, human rights and international companies for which he provides legal services including representation, preparing advice on the law, expert evidence, contract drafting and negotiation.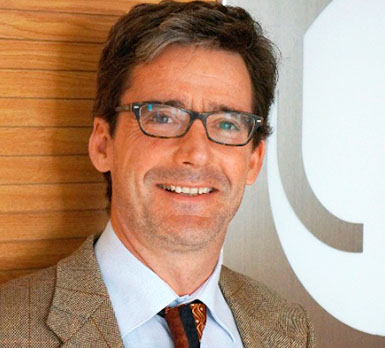 From his office in Bilbao he collaborates with an extensive network of local lawyers and other professionals throughout the Basque Country, Cantabria and other parts of the north of Spain, to provide comprehensive services to foreign clients, whether individuals, companies or organisations/institutions.
As a fitting addition to his 20 years' experience in international law Eoin is the Director of the Degree Programme "Skills for International Lawyers" at the Law School of the University of Deusto, Bilbao.
Among Eoin's professional memberships are:-
Member of the Bar of England and Wales.
Member of the Honourable Society of Gray's Inn.
Member of the Cantabria College of Lawyers.
Founding Partner, Alex Radford, Solicitor & Abogado, at My Lawyer in Spain stated,
"The service that we provide to foreigners across Spain and the islands is greatly enhanced by the experience and academic excellence that Eoin brings to the team as an English Barrister (currently unregistered) and Spanish Abogado. The north of Spain is important for commercial law in the industrial powerhouse and entry point of Spain, and for domestic law for the many British people who have chosen to live there. My Lawyer in Spain can now meet a wider range of needs through the addition of our new, honorable, learned and most welcome member."
My Lawyer in Spain are a team of experienced British Solicitors and Spanish Abogados that have offices across 12 different locations in Spain. They deliver a one-of-a-kind, tailor-made service for whatever legal service you require.
Follow us on social media on Facebook, Instagram and Twitter @mylawyerinspain.
One Response