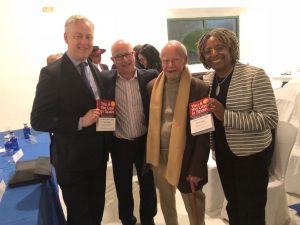 David Searl's Book, 'You & the Law in Spain', updated regularly for the past 30 years, has been re-launched by its new publisher and co-author, Alex Radford. The 'complete and readable guide to Spanish Law for foreigners' has been out of print since 2015 after the financial crisis forced long-time publisher Santana to go out of business.
Whilst this is Alex's first venture into publishing, he is optimistic about the importance of this book and it's theme.
"The flow of Britons into Spain as residents or holiday home owners seems to have been increased since the EU Referendum result rather than decreased and we are seeing more international clients interested in Spanish property," he observes. "The updated 2018 law book will be helpful to all of them."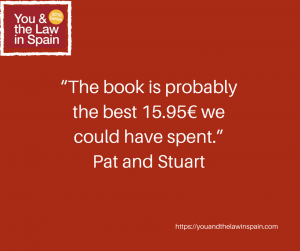 "The new chapter in the book by Alex, covering what happens when you have to go to court, is a very positive addition," said Searl, "so we can look forward to new editions with confidence."
The book is available at bookstores, and at racks in the big supermarkets. It can be ordered from Amazon or directly from You and the Law in Spain website. It is also available in Kindle.