Our Blog is designed to keep you up to date with developments of Spanish law and news.
You will also find some of our Top Tips for different areas of law to give you some key advice when requiring legal services in Spain. If you cannot find what you are looking for or would like to discuss a matter further, please contact us.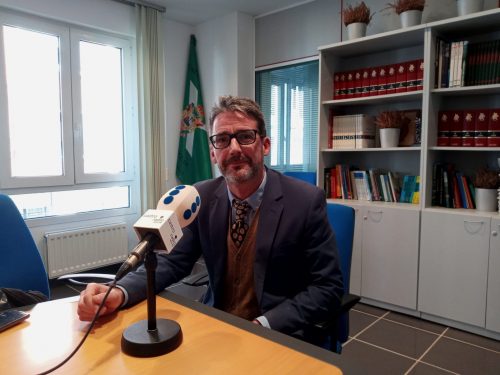 On 6 February, Eoin McGirr talked to Castro Punto Radio about the consequences of United Kingdom leaving the European Union, both for Spanish citizens residing there and for British citizens who live in Spain.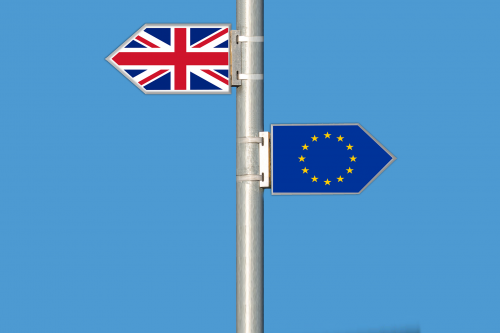 An update from the British Embassy – 6 February 2020
Brexit: where we are now?
As you will know, the UK left the EU last Friday at 23:00 (CET), so it seems like the right time to send you an update on what this means for UK nationals living in Spain.
The Withdrawal Agreement which sets out how the UK leaves the EU has been agreed by both the UK and EU and is now in force. This is very positive news for UK nationals who are resident in Spain, as the Withdrawal Agreement contains some really important protections for your rights:
You will be able to continue to live and work in Spain

UK state pensioners will continue to have lifelong healthcare as long as they remain living in Spain. This also applies toresidents who claim a UK state pension in the future

Your UK state pension will continue to be uprated. As above, this also applies to those claiming a pension in the future
Those rights will be protected for as long as you live in Spain, provided you are legally resident here by the end of 2020 – that means having the green residency certificate, which remains a valid document.  These citizens' rights are not affected by the negotiations taking place on future trade and security.
The Withdrawal Agreement also provides an Transition Period (from 31 January until 31 December 2020) during which time nothing will change for UK Nationals in Spain. You will also be able to exchange your driving licence until the end of 2020 without taking a driving test.  
The rules for travel between the UK and Spain will not change during the transition period. We know that there are many swallows, who split their time between the UK and Spain, who are concerned about what the UK's departure from the EU means for them. They will be able to continue as they have been until the end of this year, but after that freedom of movement will end, which will have an impact on how long UK nationals will be able to spend in Spain without a visa or residence permit. We will be providing further information on our Facebook channels specifically for swallows and would encourage them to also sign up for alerts to travel advice (https://www.gov.uk/foreign-travel-advice/spain)
What to do next
Residency: the most important thing UK nationals can do is to make sure they are registered as a resident before 31 December 2020. If you are not yet registered you should take steps to apply as soon as possible (https://sede.administracionespublicas.gob.es/icpplus/index.html). If you already have the green A4 or credit card-sized certificate you may need to exchange this for a foreigners' card (or TIE). We will update gov.uk/livinginspain and facebook.com/britsinspain as soon as we have further information, but for now anyone with the green certificate does not need to take action.
Driving licence: we advise anyone living in Spain to exchange their UK driving licence for a Spanish one by 31 December as you will be able to do so without taking a driving test during this period. The DGT (dgt.es) has updated its website to confirm that UK licences will continue to be exchanged as before during the transition period (ie in the same way as any other EU licence). We recommend people take action as soon as they can as the number of appointments in some areas still seems to be quite limited, but do keep trying and remember that you do not need to exchange where you are resident if other areas have more appointment availability.
Healthcare: we urge people to check that they are accessing healthcare in the correct way. For example, if you are resident in Spain you should not be using a UK-issued EHIC to access healthcare unless you are a student or a posted worker. Please see https://www.gov.uk/guidance/healthcare-in-spain-including-the-balearic-and-canary-islands for further information.
Further information
The Living in Guide: gov.uk/livinginspain is the official source for government information. Please do sign up for updates, so you are aware if anything changes.
Facebook.com/britsinspain is our Facebook community for UK nationals and contains some really helpful guidance and videos
To view the latest video message from HMA Hugh Elliott to UK nationals visit: https://www.facebook.com/BritsInSpain/videos/1352265428277649/
To view the latest Facebook Live Q&A with HMA Hugh Elliott and Regional Consular Policy Advisor Lorna Geddie visit: https://www.facebook.com/BritsInSpain/videos/502630740662195/
My Lawyer in Spain are here to help with your residency, driving licence and other legal requirements for living in Spain.  Contact us for help.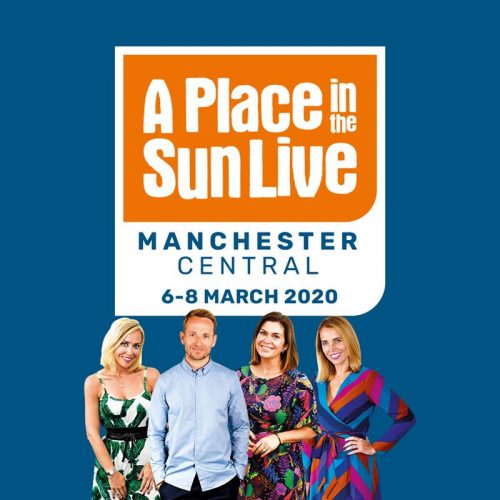 Alex and Isabel are again heading to A Place in the Sun in March for TWO exhibitions
Manchester from 6 – 8 March at Manchester Central and Dublin from 21 – 22 March at The RDS in Serpentine Hall (Hall 3)
A Place in the Sun Live is the official exhibition of the Channel 4 TV show and the largest overseas property exhibition in Europe – the perfect place to help guide you through the buying process and find your ideal property in Spain.
Hear Alex Radford provide advice in the seminars taking place each day in THE HUB

ABOUT A PLACE IN THE SUN LIVE PROPERTY SHOWCASE: MANCHESTER
A Place in the Sun Live's first exhibition in Manchester took place way back in 2008.
Over 20,000 visitors have benefited from this introduction to a world of overseas properties, insight and experience, brought to Manchester for three days only.
Some of our visitors are at the beginning of their purchasing journey with others looking at specific properties and locations that suit their budget and lifestyle and already know what they want but need help to make their dream come true. The Manchester exhibition caters for buyers at all points of their journey.
Alex and Isabel will be there to chat about your move to Spain.
ABOUT A PLACE IN THE SUN LIVE PROPERTY SHOWCASE: DUBLIN

A Place in the Sun Live Property Showcase is a boutique overseas property event with 30 exhibitors flying in to present the latest property for sale in the most popular second homes destinations. Our wide-ranging seminar programme features popular A Place in the Sun TV Presenter Jasmine Harman as well as experts to help advise on the buying process in various countries.
You will have the opportunity to meet Jasmine and attend any of the seminars throughout the event to learn about buying an overseas property in Spain.
Come along and quiz us about buying and owning property in a particular location.
We look forward to seeing you at the RDS in Dublin on 21st – 22nd March 2020!
Don't forget to drop by our stand to talk to Alex and Isabel for free advice about your move to Spain. Check out the resource guide for buying property in Spain too via The Place in the Sun website