Our Blog is designed to keep you up to date with developments of Spanish law and news.
You will also find some of our Top Tips for different areas of law to give you some key advice when requiring legal services in Spain. If you cannot find what you are looking for or would like to discuss a matter further, please contact us.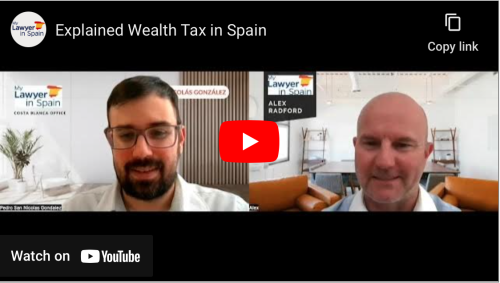 We explore Wealth Tax in Spain and explain –
– Who has the obligation to declare the Spanish wealth tax? – Do Spanish non-tax residents need to pay? – What assets must be declared in the wealth tax? – When and how is the declaration made? – Is it possible to deduct any expense or debt? – How much is paid? – Is there any other tax that could affect my estate in Spain?